Price increase for Office 365 and Microsoft 365
Price increase for Office 365 and Microsoft 365
Microsoft is announcing its first price increase for its Office 365 and Microsoft 365 services in a decade.
On March 1, 2022, Microsoft will update the CSP Pricelist for the following
commercial products:
Microsoft 365 Business Basic (from $5 to $6 per user),

Microsoft 365 Business Premium (from $20 to $22),

Office 365 E1 (from $8 to $10),
Office 365 E3 (from $20 to $23),
Office 365 E5 (from $35 to $38),
Microsoft 365 E3 (from $32 to $36).
These increases will apply globally with local market adjustments for certain regions.
There are no changes to pricing for education and consumer products at this time.
Subscription terms in the New Commerce Experience (NCE)
Monthly subscription prices will be approximately 20% higher than Annual and 36 Months subscriptions. Under NCE all purchases are subject to a 72 hrs. Cancellation Policy. All purchases are coterminous with subscription end date.
Monthly commitment
Billing Options –
Monthly
12 months commitment
Billing options –
Monthly, Upfront
36 months commitment
Billing options –
Monthly, Annual, Upfront
How to optimize your IT budget?

As a Microsoft Gold certified partner, Aztek holds decades of Microsoft expertise and licensing knowledge.
Account manager that will review your software assets  to uncover opportunities for improvement, ensure compliance and optimization.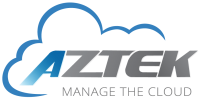 Optimize Your Business Continuity.
Reframe your Plan for the New Era.