Pointer: An Ambitious Challenge meets Aztek's Azure Migration Experts
Pointer is a global company that uses advanced technology to help enterprises all over the world manage, track and control their vehicle fleets – including trucks and industrial vehicles. A leader in its field of expertise, Pointer also specializes in cutting-edge cargo and logistics management solutions. 
Pointer employs 500 personnel in offices all over the world. The company's headquarters are located in Tel Aviv, and its technology innovation center is based in Israel.
Taking on an Ambitious Challenge
Pointer presented Aztek Technologies with a specific challenge: migrating applications and infrastructures from local Pointer-owned data centers in Israel, Brazil, Mexico and Argentina to Microsoft Azure, in order to enjoy greater server flexibility, performance and stability. Regarding the migration process, Pointer stressed the importance of minimal downtime.
Conducting a Precise Assessment 
After accepting the task, Aztek Technologies moved forward with the traditional first step in the majority of migration processes: conducting an assessment of the company's server components. These components included:
Gateway servers

Application servers

Web servers

SQL database server

Domain controller servers

Network load balancer

Firewall

Switches

Storage
Aztek's assessment revealed several issues that needed to be addressed. These included heavy hosting service costs, non-optimized computing and storage resource allocation and underutilized resources in sites with low loads. Duplicated licenses and peripheral services (firewall, antivirus) were also detected. 
As it turned out, uneven and unaudited management and administration levels pertaining to various infrastructure and applications were also identified. This was reflected in non-balanced system performance. 
The assessment also defined a list of key performance indicators. These indicators included terms of availability (uptime), response times, system health status, and more.
Delivering a Tailor-Made Solution
After consultation, Aztek Technologies and Pointer made the joint decision not to copy the company's existing environment (Lift & Shift) to the cloud, but rather to restructure a new and modern Pointer environment on Azure.
The new environments include: 
A VPN gateway with S2S connections with multiple cellular providers

Gateway servers with load balancers

Application servers with auto scale set

Redis cache service

Backups

Domain controller servers

Database servers
Benefitting from a Positive Outcome
Prior to the migration to Microsoft Azure, every Pointer overseas subsidiary relied on its own infrastructure and R&D processes, with no comprehensive centralization or monitoring.
The migration process created top-level infrastructure consolidation, thereby allowing Pointer's Israel-based R&D team to control and monitor all activities. This allowed Pointer to create guidelines for use, reduce expenditures and improve automation and overall performance.   
Warm Words from Pointer
"The migration process led by Aztek Technologies enabled Pointer to scale upwards. We were able to utilize more cloud-based services, and therefore provide better solutions for our customers in terms of availability and business continuity. Our partnership with Aztek Technologies ensures that when it comes to Microsoft and Azure in particular, Pointer is always on point."
Moshe Tal, Cloud department Manager

Database Migration Done Right
Atriis provides a managed travel technology solution that helps corporate agents work together, pool their resources, consolidate their services and offer business travelers optimal opportunities.
Atriis employs 50 personnel in offices located in Yokneam, Israel. 
The Mission: Migrating an SQL Server
Atriis commissioned Aztek Technologies to effectively migrate the company's production SQL database, which was located on virtual machines hosted on Amazon Web Services, to Microsoft Azure Managed Instance Service.  The goal was to reduce the traffic charges between the company's application, which is hosted on Azure, and the SQL database, which at the time was hosted on AWS.
In addition, the project scope included rehosting all relevant application system components within a unified public cloud provider. Aztek Technologies also planned to provide the Atriis staff with the required knowledge transfer, while advising them on relevant cost and application performance optimization strategies.
The project was led by Tzach Mordechai, Head of Data at Atriis.  The work was done with close collaboration with the Atriis team to ensure full compatibility with Atriis needs and business continuity.
Fulfilling a Multi-Step Approach
The Atriis SQL Server migration project was designed in multi-phase fashion. The project's phases included:
As a first step, the Aztek team examined the source environment. This included analyzing the disk space of the source server and the existing database; confirming the data and log  file location of the source server; collecting information regarding database properties, dependent applications and database logins; and checking the database for orphan users, dependent objects and maintenance plans.
After completing the source examination, the Aztek team proceeded to examine the target environments – Azure Managed Instance and Azure Storage Account. 
The first step in the migration phase was to halt the database's activity on AWS, including stopping all automatic updates. After stopping the database's activity, the Aztek team created a back-up for the most updated version. This version was recovered on Azure. After the recovery was completed, the team made sure to direct the connection string from AWS to the new Azure environment.  
The validation phase covered a wide range of mandatory steps: making sure databases are restored properly; ensuring logins and users are mapped appropriately for both Windows and SQL Server Standard logins; examining SQL Server Services, SQL Server Jobs and SQL Server DTS Packages; examining connection string changes; testing applications for proper functionality; promoting the SQL Server to the production responsibilities; and notifying all users that the company's server is back up and running.
After completing all migration and validation processes, Aztek Technologies proceeded to examine backups, performance, SQL Server Error Logs and feedback from users, in order to determine whether operational and business needs are being met. 
Project Close Out & Review
And we're done! As part of the final closing phase, all project documentation was formally delivered, and a post-project review was scheduled with the Atriis team, in order to determine and define the next steps moving forward.
Effective Aztek Migration. Superior Azure Results.
As a result of the migration process, Atriis experienced heightened SQL Server performance, due to the proximity between database and key applications. Naturally, this led to shorter application response times.
Migrating the database to Azure allows the Atriis IT team to benefit from simpler, more centralized IT management. This also consolidates service prices, which also leads to less cloud-based expenditures.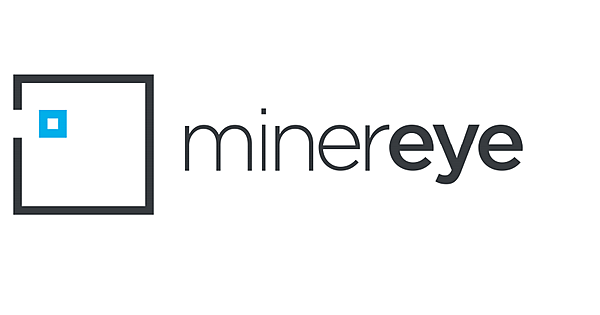 Using Azure Marketplace to Deploy a Cutting-Edge Solution
MinerEye is an Israeli start-up that developed a system that uses AI and machine learning to scan content located on company servers and computers, in order to generate valuable insights pertaining to information security. The scan can uncover breaches, identify files that require encryption, and more.
The Mission
MinerEye's product operated on the cloud and also on-prem. The company's senior management decided that its clients should be able to choose their preferred cloud environment. Therefore, MinerEye turned to Aztek to create an infrastructure that would support full solution accessibility from Microsoft Azure.
The Challenge
MinerEye felt that it was imperative for clients that purchased a solution license to be able to access and modify the solution's settings – without gaining access to the solution's code.
As for the Aztek team, this project proved challenging because it had no prior case studies to rely on, which performed precisely what MinerEye was requesting. As a result, the team conducted thorough research prior to implementation, while also relying on its vast experience and expertise.
The Solution
After several brainstorming sessions, the Aztek team decided to allow clients who wanted to use the MinerEye solution via Microsoft Azure, to download the system from Azure Marketplace.
To complete the mission at hand, the Aztek team proceeded to establish an infrastructure via Kubernetes, an open-source platform that works seamlessly with Azure, and can house MinerEye's solution.
Once a MinerEye client wishes to download the MinerEye solution from Azure Marketplace, a URL signal is sent from Azure to MinerEye's servers. MinerEye's VM then proceeds to automatically deploy the web-based application directly at the client's site, with no human intervention. The client receives access to the solution's user interface, while MinerEye retains sole access to the product's back office.
The Outcome
Once the solution was implemented, MinerEye experienced immediate benefits:
Better Customer Service: MinerEye's clients had access to a true hybrid solution.
Enhanced Business Opportunities: MinerEye gained new exposure to Microsoft Azure clients, who use Azure Marketplace services on a regular basis.
Effective POC: The Azure Marketplace-based solution allows MinerEye clients to deploy the solution's infrastructure independently, without having to rely on a MinerEye professional on-site. This creates a more efficient solution deployment process.
Warm Words from MinerEye
 "The process led by Aztek Technologies enabled MinerEye to scale upwards. The Aztek team involved us in the challenges and the solutions throughout the way and were giving a strong confident in their expertise. Thanks to their solution we were able to improve the purchase process of our clients, save time and resources at the POC stage and take part of Azure Marketplace. We will definitely collaborate again in the future".
Pinhas Rozenblum, CTO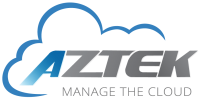 Let our experts secure your cloud environments. Get the most out of Microsoft's security solutions.