Welcome to the Modern Digital Workplace
The world has changed, and
modern workplace trends
have changed with it. Today's professionals have very high standards. They want to be productive from anywhere, at all times. They want to communicate and collaborate with their peers all over the globe, in real-time. And they must be certain that their actions are secure and do not compromise their respective organizations.
What is Microsoft Modern Workplace Technology?
Microsoft Modern Workplace solutions allow employees to work productively from any location, collaborate and share data with colleagues, and adhere to top-level security standards. This is what the business world of today – and tomorrow – needs.  
Microsoft Modern Workplace for Your Employees
Aztek Technologies helps organizations plan and implement Microsoft Modern Workplace solutions, so that employees can benefit from everything these cutting-edge tools have to offer. Our experts will help you maximize all Modern Workplace advantages, so that your professional teams can enhance their effectiveness, while constantly improving your organization's business continuity capabilities.
Areas of Influence for the modern digital workplace
Productivity
The ability to work from anywhere and from any device is not a luxury – It's how today's world works. Microsoft Modern Workplace technology solutions are essential in helping employees enjoy secure work access from all locations, both on their work and personal devices. Microsoft 365 contains a wide range of web tools, including all Office 365 tools and the cutting-edge Office Mobile app.
Collaboration
Today's employees are constant collaborators. Microsoft Teams is a premier collaboration platform, which allows users from within and outside the organization to share data, edit documents simultaneously, conduct video chats and webinars, use 3rd party apps, work on whiteboards and more. Additional tools include Microsoft SharePoint and OneDrive, which lets users save, access and share files of all kinds on the cloud.
Security
Microsoft gives your organization optimal 3-layer security for optimal peace of mind. This includes data protection tools such as Microsoft Information Protection and Microsoft Cloud App Security; identity protection tools that include Azure Active Directory and its multi-factor authentication and conditional access features; and device protection solutions such as Defender for Endpoint and Microsoft Endpoint Manager.
The Benefits of Windows Virtual Desktop
in the Modern Workplace
Windows Virtual Desktop (WVD) is a fast and highly scalable Azure-based solution that allows employees to connect to their office desktop from any location through all available client platforms. Windows Virtual Desktop provides users with distinct and customized OS, resources and applications. In addition, User-to-Azure Data Center connectivity has no effect on the organization's bandwidth whatsoever. Furthermore, WVD's superior security features help protect important company data. 
Helping Organizations Modernize with Microsoft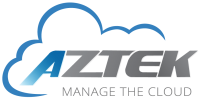 Try Microsoft's Vision for the Modern Workplace. Deploy the Ultimate Tools for Progress.