Aztek Technologies provides Cloud Professional Services and end-to-end Microsoft-based solutions for B2B from diverse industries. Established in 1984 by entrepreneur Yoel Salzman and owned by Sky Israel Private Equity Fund, Aztek provides continuous managed services that help corporate entities enhance their efficiency, scalability and cost-effectiveness.
The ability to adapt. The vision to lead.
During its initial years of operation, Aztek was mainly involved in computer hardware marketing and distribution. As Aztek developed, the company formed a distinct corporate culture based on innovation and forward thinking. This culture helped the company shift its business focus from hardware to software licensing (Microsoft & other vendors) 
Hand in hand in the cloud: The Aztek-Microsoft partnership
The company's software license management success served as a significant business catalyst, and with the introduction of Cloud Computing, Aztek was one of the first companies in Israel to offer advanced cloud-based solutions.
Aztek is an expert in planning, implementing, monitoring and supporting Microsoft-based could environments (Microsoft Azure and 365). We guide our clients every step of the way, from the initial license plan implementation to ongoing management of all Azure infrastructures. As Microsoft's senior partner in Israel, we were chosen by leading organizations, SMBs and start-ups to spearhead DevOps, Data migration, Security and Office 365 solutions for their cloud platforms.
Over the years, we were widely recognized by Microsoft. We have won numerous awards, including the Partner of the Year Award in 2014 and 2018, and the 2017 Partner of the Year Runner-Up Award. We have also accumulated over 10 Gold and Silver Awards.
In 2020, Microsoft certified Aztek with the Azure Advanced Specialization: Windows Server and SQL Server Migration. We are the first organization in Israel to receive this prestigious certification.
The Professional Services Leaders
Aztek's experts create and manage unified technological environments, which are optimally correlated with all organizational characteristics. These environments include automatic interfaces with users and end-clients, fault-monitoring systems, budget & timetable management, data migration processes, license management, advanced information security and more.
Our Professional Services team is vastly experienced in planning and implementing complex technological solutions for a wide range of organizations, which help them adapt to budget and regulation constraints.
Our team has a proven track record in DevOps, FinOps, OSS, automation, cloud migration & management and security. These services provide a backbone for optimal business continuity, and help implement novel solutions that fit the modern workplace and support new and dynamic office environments.
In a technology-oriented world, it's people who make the difference
Aztek's work is synonymous with human collaboration. Our professional, sales, account, implementation and support teams work together to provide customers with tools, recommendations and insights for continuous business success.
Each of our customers is appointed a dedicated Account Manager, who helps define their technological needs in accordance with budget and regulation constrictions, and is always available for consultation.
In today's world, smart businesses break barriers. Aztek helps your organization break barriers, become more effective, and reach new and uncharted innovation.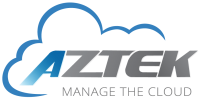 Azure Services for Azure Greatness.
With Aztek, it Really is That Simple.