Getting started with FileWall: how to activate your free NFR
Protecting Microsoft 365 Mail
With over 94% of malware delivered via email, and hackers hide malicious code in standard files (PDFs, Office docs etc.) to transfer and spread their attacks, no wonder file based attacks are one of the biggest concerns in the area of information security.
Together with Odix, an Israeli cyber leader in Deep File Inspection and malware prevention technologies, we welcome you to listen to our webinar:
Protecting Microsoft 365 Mail Against File Based Attacks webinar that took place on June 8th, 2021
In this 60 minutes recorded webinar you will learn:
How to complement Microsoft 356's native security offerings, including Defender (ATP) and EOP with FileWall security add-on.
Why Aztek deployed FileWall
Getting started with FileWall: how to activate your NFR
For the recording and more use the following links:
The recording of the webinar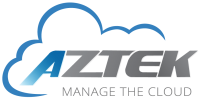 Optimize Your Business Continuity.
Reframe your Plan for the New Era.